Posted by Dr Ubaid Khan, MD on Nov 23rd 2021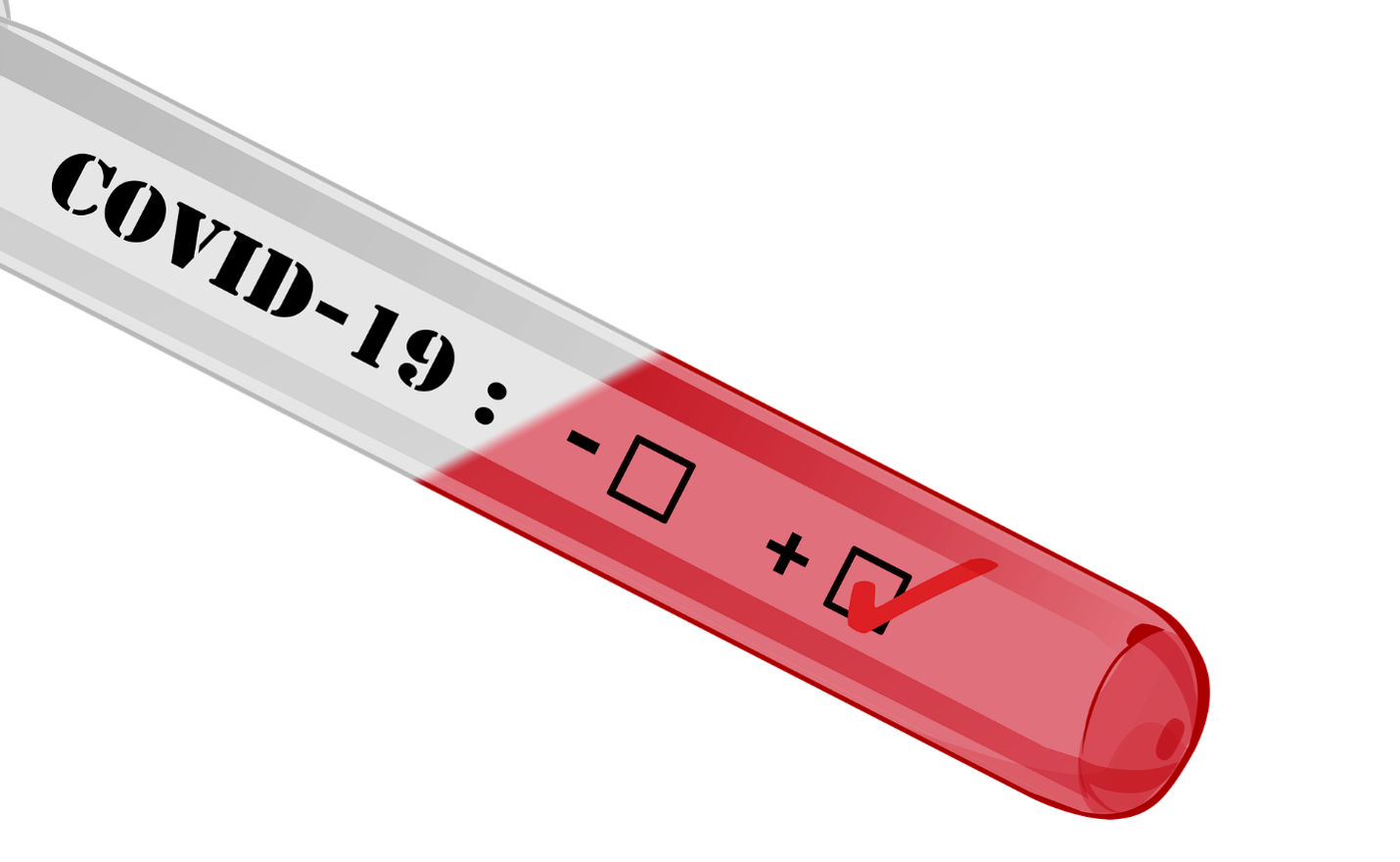 What is a Covid 19 Test? And Where You Can Get Tested Without Waiting For Hours…
Like any other diagnostic test, a covid 19 test lets the individual know if they are currently infected with the Covid 19 virus.
The two most common types of Covid 19 tests include RT-PCR Tests, Antigen Tests, and Antibody Tests. While the molecular tests allow the recognition of the viral genome in the infected person's body, the antibody tests allow for the detection of antibodies formed in response to the viral infection. (1)
RT-PCR Tests
Although a number of options for Covid 19 molecular tests are now available, the most popular of these is the RT-PCR tests. These tests are popular for their high specificity and sensitivity and can allow an individual to know if they are currently infected with the virus.
As this type of test includes specific instruments, experienced technicians to conduct it, and is comparatively costly – it is not available everywhere. The lower-cost alternative for these tests includes CRISPR-Cas and LAMP tests which include simpler procedures and FDA authorization.
Antigen Tests
Even though the PCR tests are considered the gold standard for covid testing, these types of tests require trained professionals and special instrumentation, which is not always available at all healthcare setups. This is where the Antigen Tests come in. The Rapid Antigen Tests are qualitative tests by nature and allow the detection of the Covid 19 antigen in the system. They are able to detect it due to the presence of the antibody coating on the device and are able to give their results within 30 minutes. (2)
Antibody Tests
The common antibody tests include Lateral Flow, MIA, and ELISA. These tests are conducted to detect the presence of antibodies in the body, which are formed in response to a viral antigen.
In contrast to the molecular tests which detect the current Covid 19 infection, antibody tests are able to detect any previous infections of the virus. Hence it is an effective tool for those who fear a Covid infection and have been tested negative for molecular tests. (3)
Even though the most common tests previously conducted were the PCR and Antibody test, ever since its introduction, the antigen test has gained a lot of popularity and is now becoming the user favorite. By offering a variety of tests to its customers, PURE pharmacy makes Covid testing a comfortable experience for the patient. So What are you waiting for? Get Tested Now at Pure Pharmacy Now.
Who Should Get a Covid 19 Test?
Many individuals are often unsure of if and when they should get tested for Covid 19 virus. The criteria which have been introduced by CDC for Covid testing includes:
Individuals who are experiencing symptoms of the Covid 19 Virus
Individuals who have had a close contact of fewer than 6 feet with those who are infected
Individuals who are not vaccinated and indulge in large group activities and crowded places
Individuals who are asked to get tested by health care authorities
Individuals who have someone in their house currently infected with the virus
Individuals who are to attend an event where a negative test is mandatory
Individuals who are employed in a working setup where they are constantly exposed to possibly positive patients (4)
How Much Does a Covid 19 Test Cost in Miami Beach, Florida?
Even though in numerous states, the costs of the Covid tests are supposed to be State covered, and the testers are not charged for it - individuals getting tested in private setups may need to pay for it.
On average, the Covid 19 tests cost between $100 to 200. This cost is usually for the Covid tests itself, and the costs of administration, visit the doctor's office, and accompanying non-Covid tests can take this total up.
The current costs of Covid tests were also investigated in a study that was conducted on a large population. The results of the study showed that the lowest possible cost for the molecular test was an average of $130, while that of serological tests was $100. On the other hand, the highest possible cost of the tests was also reported where the Molecular tests were on an average of $153. (5)
Where To Get a Covid 19 Test in Miami Beach, Florida?
There are two ways to get covid tested, which include:
In-Office/Community Testing
Mobile Testing
PURE pharmacy offers both In-Office and Mobile testing to its customers and allows them to choose the mode of testing that best suits them. While the In-office testing system requires the individual to be present physically at the pharmacy when they get tested, the Mobile testing system involves a mobile testing unit that can test you at the comfort of your home or other convenient location.
Get Covid Tested In 3 Easy Steps at Pure Pharmacy
You can start the process of getting covid tested by finding a suitable test center near you like Pure Pharmacy.
Pure Pharmacy
959 West Ave #7, Miami Beach, FL 33139
1.Visit Pure Pharmacy in Miami Beach
2.Get Tested Within Minutes ( No Appointments Needed )
3. Get Covid-19 Test Results Same-Day
While many test centers and pharmacies require appointments and prolonged waiting periods, PURE pharmacy is the complete opposite.
Pure Pharmacy offers walk-in COVID19 testing services to its customers Monday through Saturday, and results are given Same-Day within an hour of testing!
No matter what Covid-19 test you decide to do; Antigen test, Rapid PCR, or RT PCR, Pure Pharmacy will send your results Same-Day!
References:
1.La Marca A, Capuzzo M, Paglia T, Roli L, Trenti T, Nelson SM. Testing for SARS-CoV-2 (COVID-19): a systematic review and clinical guide to molecular and serological in-vitro diagnostic assays. Reprod Biomed Online. 2020;41(3):483-499. doi:10.1016/j.rbmo.2020.06.001
2.Mak GC, Cheng PK, Lau SS, et al. Evaluation of rapid antigen test for detection of SARS-CoV-2 virus. J Clin Virol. 2020;129:104500. doi:10.1016/j.jcv.2020.104500
3.Zalzala HH. Diagnosis of COVID-19: facts and challenges. New Microbes New Infect. 2020 Nov;38:100761. doi: 10.1016/j.nmni.2020.100761. Epub 2020 Sep 16. PMID: 32953123; PMCID: PMC7492157.
4.Padula WV. Why Only Test Symptomatic Patients? Consider Random Screening for COVID-19. Appl Health Econ Health Policy. 2020;18(3):333-334. doi:10.1007/s40258-020-00579-4
5.Xiao R, Rathi VK. Price Transparency for COVID-19 Testing Among Top US Hospitals. J Gen Intern Med. 2021 Jan;36(1):245-247. doi: 10.1007/s11606-020-06197-z. Epub 2020 Sep 18. PMID: 32948951; PMCID: PMC7500717.